ŤAzərbaycan tarixinin canlı səsləriť saytının səhifələrində istifadə olunmuş görkəmli şəxsiyyətlərin səsyazıları kolleksiyası Azərbaycan Dövlət Səsyazıları Arxivinin fondlarında qorunub saxlanılır.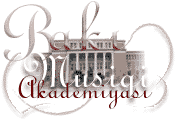 INTRODUCTION

&nbsp&nbsp&nbsp&nbspNational non-material heritage develops a set of components. One of them is the problem of preservation of a sound voice heritage, which alongside with a literary, philosophical heritage, museum and archival information, fundamental help data and other kinds of the information is a part of a national information resource. The cultural - historical information is inextricably related to historical memory and national traditions; the opportunity of its free use in territory of the whole country promotes organic development of a society and provides unity of national consciousness.

Alive voices of Azerbaijan public figures of XX century represent that Memory, which is not subject to time, Memory of the past there is no future without. As any non-material heritage of people they should be carefully stored and passed on from generation to generation. They teach and call, convince and warn, give force and inspire belief.

The basic purpose of the project consists of conditions arranging for each person in order to properly have access to communication facility and opportunity to carry out the right of belief and free expression, and it includes the right to adhere to the belief and freedom to search, receive and distribute any information and ideas by all means irrespective of frontiers.

Voice heritage is inseparable from other cultural heritage of Azerbaijan: the decision of problems of the description, preservation, protection, studying and use of phonodocuments, it is necessary to harmonize with decisions of similar problems on other kinds of monuments of material and non-material culture. The voice heritage of Azerbaijan is an integral part of a global public - civil heritage.

The complex decision of the problems connected to the phonoheritage of Azerbaijan is impossible without use of new audio-, information and communication technologies for its preservation and restoration, studying and granting the authorized access to it.

The strategic purpose of the project designates the central questions requiring the further comprehension and development containing such concepts as "historic figure", " historical knowledge ", " intellectual culture ", "a phenomenon of historical memory as the memory of society in view of historical events of the epoch, the parity of both, individual and collective historical consciousness and their role in formation of personal, group, national identity as a civil society in the whole ".